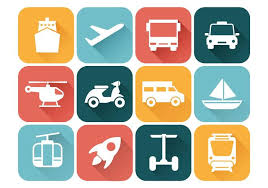 | | |
| --- | --- |
| Tram | Trams departing from Kabataş arrive at Bağcılar via the route Karaköy – Eminönü – Sirkeci – Sultanahmet – Aksaray – Topkapı, and one may take a taxi or minibus from the end of line to reach the university campus. |
| Metrobus | From the Asian side one may take the Metrobus from Söğütlüçeşme, and from the European side from Zincirlikuyu and Avcılar to reach the Yenibosna metrobus stop, and one may take a minibus or bus from Yenibosna towards ISTOÇ direction to reach the university campus. |
| Marmaray | From the Asian side one may take Marmaray metro to reach Kazlıçeşme, and from there the IETT bus 97E to reach the university. |
| Transportation by Car | University is almost 400 metres away from the TEM Highway. While coming from Ankara direction, you will take the right side by the traffic sign directing to Güneşli and follow the traffic signs directing towards İSTOÇ and University. While coming from Edirne direction, you have to take the right side from traffic signs directing towards Mahmutbey after passing through Mahmutbey pay tolls. The University's Mahmutbey Campus is on the south of the road. |
| Metro Lines | You may transfer to M3 Kirazlı - Olympic - Başakşehir metro line by taking the M1B Yenikapı - Kirazlı metro line from Yenikapi or Otogar and get off at Mahmutbey metro stop. There are shuttles to Mahmutbey Campus from the Mahmutbey metro stop. |
Student Transportation Card (Istanbul Kart)
Istanbul Card is Istanbul's one-for-all (entire transit system; subways, metrobus, bus, ferries, streetcars) card in the form of plastic ID. The card fee is 10 TL. It is a refill card and refill is available through automated multi lingual machines or authorized kiosks around the city. There's one refill machine on Mahmutbet campus in D Block and on 2nd Floor.

In order to obtain one for student, you need to submit your application form which will be given by International Office, 10 TL card fee, 1 passport size photograph.
We will also help you on how to apply for Istanbul Card in the orientation.
Shuttle Service
The University provides shuttle services to some directions which is listed below;
Assel Tour, The Paid Shuttle Services:


Assel Tour Shuttle - Mahmutbey Metro

Assel Tour Shuttle - Bakirkoy

Assel Tour Shuttle - Yenibosna

Assel Tour Shuttle - Beşiktaş

Assel Tour Shuttle - Myo


In order to benefit from this Shuttle Service, kindly obtain your Assel Card from Assel Tour Service Point which is located at D Block Entrance Floor. You can refill your card daily, monthly or yearly.